Mind blowing fmcg ads remembered by customers is very important to sales
 Advertising  is all about convincing enticing and manipulating consumers  by imagery, the phallic symbol is a big sales tool in product design.
Similarly a supermarket is  a project of psychology being used to lure consumers down a path of the highest rate of temptation to get them to impulse shop . The psychology of feeling superior in order to feel valuable is played out in so many ways to get consumers to feel they have to have the newest biggest products as soon as they come out on the market, they have to prove to themselves they are worth it.
Credit cards came along knowing they would make this impulse psychostruggle even more readily available. Its all about profit.
With psychology you can cheat / tweak consumers mindset. Its psychology that makes people shell out so much for iphones. Its psychology that makes you crave for branded clothes. Apperently guess what feeds terrorism, someones mastery in psychology. Its a powerful language to alter working or logics of the mind.
Market Mix Modeling (MMM) is a technique which helps in quantifying the impact of several marketing inputs on sales or Market Share. The purpose of using MMM is to understand how much each marketing input contributes to sales, and how much to spend on each marketing input.
MMM helps in the ascertaining the effectiveness of each marketing input in terms of Return on Investment. In other words, a marketing input with higher return on Investment (ROI) is more effective as a medium than a marketing input with a lower ROI.
Combining creativity and measurement on Facebook is a winning formula for FMCG/CPG brands
Advertisers within this segment have learned to refine their marketing objectives and define their optimal audiences in order to solve potential business problems. Additionally, advertisers should pay more attention to the following: Think Mobile, Think Creative, Think Data, Think Multi-screen.
People love to talk about FMCG/CPG products on Twitter
The Marketing Dive reported that Kraft Heinz, Nestlé, and Coca-Cola were among the top five Twitter ad spenders in 2019. The concentration of FMCG/CPG brands within Twitter's top advertisers demonstrates the sheer value Twitter holds for brands in this industry.
Most FMCG/CPG brands use Twitter to run ads and organic campaigns, however, Twitter has proven particularly successful for product launches. Having a highly engaged audience with users who care about a wide array of topics, makes Twitter the ultimate platform to reach out to your audience, however niche it might be. Average results from Twitter launch campaigns include an 82% higher recall, 18% increased brand awareness, 21% increased campaign awareness, and 15% increased message association.
FMCG/CPG advertisers can Snap away to reach Gen Z members
FMCG advertisers should not be afraid to leverage the opportunities that AR brings to the advertising world.
They should instead learn to harness the power of Snapchat and embrace the new era of consumers who will soon hold the largest purchasing power. For example, by making two friends shop for a prom dress together and add on a virtual try-on app for Gucci shoes. Look at your feet through a Snap camera to see how the latest design would fit you and then simply push a purchase button!
In addition to developing such lenses on the platform, Snap is also letting brands like MLB and Nike build Snapchat AR lenses into their own apps.
People are spending more time on social media. The brand needs to be present where the consumers are and social media platforms surely cannot be missed. Create engaging social media campaigns to drive audiences' attention and cater to providing them solutions.
There are new formats and storytelling ways evolving in social media and for that, it is important to know how the consumer behaves on that platform.
Social Commerce is thriving. We need to experiment with tools and technologies and scale up-the the process. Beyond measurement how can we use data to create that experience?
All in all, squeezing digital valves, amplifying social media presence, utilizing tools and tech to offer a personalized seamless experience, creative approach, and focus on e-commerce are the elements to dive into for unboxing celebrations this festive season in its true sense.
What are the different factors influencing consumer behavior?
Job(for earning income)
Savings (how much to save each month)
Immediate needs (clothes, food,rent pay, travelling, studies, entertainment etc)
Future needs( guides, future fees, marriage costs etc)
luxuries (life style)
society demands, culture, personality, mental satisfaction etc
1. Reference Groups
Basically, reference groups are people you may compare yourself with, or whose opinions you may use as a reference.
Family and friends are great examples of primary reference groups. Let's say you're looking at a brand of car to buy. More often than not, you would ask them first what you think about your choices. The fact that you also hang out with these people all the time also means that your buying decisions are already being influenced. Whatever brands they use, you would probably use yourself.
There are also secondary reference groups that could influence consumer behavior. These are people you may not be directly related to, but whose opinions could bear some weight in your decision-making.
The people in a civic group you joined, for example, could affect the way you choose the products you buy. The religious group you belong to or some common interest social media groups you joined are also great examples.
2. Role in the Society
Everybody has a role in the society. This also affects one's behavior when it comes to the products and services they choose.
A CEO, for example, would probably have very different choices from high school students when it comes to the kind of gadgets they buy. The former would look for something that has a more executive appeal to it, something that would help them become more productive. As for the latter, they would probably go for trends over function.
3. Social Status
Social status defines how much a person is able to spend on the products and services they need. For example, someone from the lower class may hope for high end services, but would probably settle for something cheaper and within their budget. On the flipside, somebody from the upper class would probably go for more expensive choices.
The consumers' preferences basically are dependent on supply and demand including the following factors:-
Propensity of the people to purchase the product availability in the market.
Availability of market and the transportation for taking the goods and service to facilitate its sale in the market.
Ease with which the product in question could be made available.
Availability or supply of goods and services in the market.
Climate of the region influencing the demand based on the suitability of the product for consumption or use..
Durability of goods influencing the marketability.
It's that time already – the year is almost over and we're left to wonder just where all the time has gone.
Thankfully, covid lockdown has not been without it's fair share of incredible digital marketing moments – when your jaw drops, you chuckle with joy and a powerful impression lingers afterwards.
The sector is constantly evolving, and brands and organisations are harnessing its potential with spectacular campaigns that engage, entertain, inform and inspire.
With that in mind, let's take a look at 10 mind-blowing digital marketing campaigns from 2021.
Effective advertising reaches potential customers and informs them of your products or services. Ideally, advertising should capture the prospective customers attentions attention and entice them to use your product. Regardless of the method, all your advertising should be clear and consistently reflect the unique positioning statement of your business.
Advertising is communication intended to inform, educate, persuade, and remind individuals of your product or businesses. Advertising must work with other marketing tools and business elements to be successful. Advertising must be interruptive — that is, it must make you stop thumbing through the newspaper or thinking about your day long enough to read or hear the ad. Advertising must also be credible, unique, and memorable in order to work. Like all effective marketing support, it must be built upon a solid positioning strategy. Finally, for any advertising campaign, enough money must be spent to provide a media schedule for ad frequency, the most important element for ad memorability.
Word-of-mouth advertising has existed as long as mankind has communicated and traded goods and services. Word-of-mouth advertising is considered the most effective form. It has the desired qualities of strong credibility, high audience attention levels, and friendly audience reception. It features open-ended conversation with questions and answers about the product, psychological incentives to purchase, memorability, efficiency and frequency. Word-of-mouth advertising passes product information to many other potential buyers (and may even include promotional trial demonstrations and free sampling), at little or no cost to the business. Whenever possible, a small business should build an advertising program that results in word-of-mouth advertising. Satisfied customers are your best advertisements.
In some respects, typical media advertising (e.g., Amul "Doodh" ads) acts only as a catalyst to achieve word-of-mouth advertising and increased sales. Successful advertising will achieve many times more ad mentions through word-of-mouth than the number of paid media presentations of the ads.
How can culture influence Consumer Behavior?
Consumer Psychology is the study of consumer behavior. The consumer psychology field examines how consumers perceive product or service information, and how product information characteristics influence thought processes and purchase decisions. The fields of marketing and advertising both attempt to capitalize on underlying factors of consumer psychology.
Sheep Mentality and laziness
Most people follow the crowd. When you see most people buying the same product, you feel confident about the product. Everyone has different tastes, yet it's been proven that people agree on a majority of aspects. There are popular items that most people will love.
Many consumers are lazy and don't spent time researching about their purchase. They rely on spoon-fed adverts for their information. They purchase what others are purchasing based on sheep mentality. The educated consumer looks at its effects and chooses what he likes.
Fear of buying a useless product overpowers the thrill of taking a risk to try something new – to discover a unique experience. The safer conventional product is purchased to avoid a bad experience.
To tackle this problem, companies hand out freebies to get more people to try their products. Coupons and offers make it impossible to resist temptation.
People will buy another soap if it's offering "buy 1 get one free offer". Consumers want the most out of their purchases, and convincing them that they are getting a better deal is the most crucial aspect of sales.
Transit advertising presents a huge opportunity for Fmcg industry to penetrate to markets where other means of advertising cannot reach to. Cannot be blocked /switched off/or even skipped. Its tested to deliver a positive return on ad spend.
FMCG/CPG battles retail to become the top digital advertising vertical
Alongside the growth in the industry, FMCG/CPG also achieved notable growth in digital ad spend worldwide as companies understood the opportunities of digital.
Research from eMarketer shows that Q2 of 2020 saw up to a 53% increase in ad spending in the FMCG/CPG sector. In the UK, 2020 FMCG/CPG represented a
13.5% share in digital ad spend, earning second place, following retail at 20% ad spend. In the USA, CPG will make up 14.4% of all US digital ad spending in 2020, making it the third-largest spender among the industries.
According to eMarketer research, CPG advertisers in the USA spend heavily within the mobile sector, with the most popular form being display advertising on social networks and video platforms.
On Facebook, smaller businesses can successfully take on some of the largest FMCG/CPG brands
Facebook's 2.8 billion audiences represent an almost limitless world of opportunities for advertisers toexplore, offering the chance to win customers over at their most receptive state. FMCG/CPG is among the top five ad spend categories across most Facebook markets within the industry.
Large brands such as Unilever, P&G, Nestle, have already fully leveraged the global opportunities thatFacebook advertising can accomplish.
The category is highly competitive, whilst offering a level playing field for global, national, and local brands. The business outcomes should be at the forefront, understanding the importance of expert teams, knowledge sharing,
implementation of best practices, and the readiness to learn and develop.
What are some factors that influence consumer purchasing decisions?
Which do you believe are most important?
What affects consumer buying behavior?
Guidelines for successful advertising campaigns
Here are some guidelines for creating memorable advertising that really sells:
Make sure your ads are "on strategy" with your business positioning. A good positioning strategy ensures identification of the correct target audience for your advertising, along with a listing of meaningful features and benefits. It can provide reasons why the product is superior and unique, along with an advertising "personality."
Communicate a simple, single message. People have trouble remembering someone's name, let alone a complicated ad message. Use the "KISS" principle for ad messages: "Keep It Simple, Stupid." For print ads, the simpler the headline, the better. And every other ad element should support the headline message, whether that message is "price," "selection," "quality," or any other single-minded concept.
Stick with a likable style. Ads have personality and style. The Pillsbury Doughboy becomes a beloved icon; the Quiznos "sponge monkeys" nearly sunk the brand. Find a likable style and personality and stay with it for at least a year or more of ads. Changing ad styles and personality too often will confuse potential buyers. It also fights against memorability.
Be credible. If you say your quality or value is the "best" and it is clearly not, advertising will speed your demise, not increase your business. Identifying and denigrating the competition should also be avoided. It is potentially confusing and distracting and may back fire on you by making buyers more loyal to competitive products, not less.
Ask for the sale. Invite buyers to come to your store, send for more information, or call for information and orders in the ad. Provide easily visible information in the ad for potential customers to buy: location, telephone number, store hours, charge cards accepted, etc.
Make sure the ad is competitive. Do your homework. Examine competitive ads in the media that you are planning to advertise in. Make sure your ad stands out from competitive ads. You can use personal judgment, ad test exposures to a small group of target buyers (i.e., qualitative research), or more expensive, sophisticated quantitative test methods. Compare ads for uniqueness, memorability, credibility, and incentive to purchase.
Make sure the ad looks professional. If you have the time and talent, computer graphics and desktop publishing software can provide professional-looking templates to create good-looking print ads. Consider obtaining writing, artistic, and graphics help from local agencies or art studios who have experienced professionals on staff, with expensive and creative computer software in-house. They may save you time and money in the long run, with better results. Electronic ads (e.g., TV, radio, Internet) and outdoor ads are best left to professionals to write, produce, and buy for a fee or percentage of media dollars spent (i.e., generally 15 percent of gross media spending).
Be truthful. Whatever advertising medium you select, make sure your message is ethical and truthful. There are stringent laws regarding deceptive practices and false advertising.
Take full advantage of low and no cost advertising
There are many things you can do in the way of advertising, promotion, and publicity that cost little or nothing. And when you become successful enough to be able to afford more sophisticated ad techniques, there are ways of measuring to some extent just how effective these methods are in terms of your business growth. As always, the chief concern is that the advertising do what it is intended to do: cause more people to purchase more from your business.
Cultivate referral business
Effective advertising does not need to cost a fortune, provided you spend your money wisely. As we noted earlier, word-of-mouth is not only the oldest form of advertising, but is still one of the most effective. To help encourage word-of-mouth advertising, ask for referrals consistently. Depending upon the nature of your business, staying in contact with your customers can help generate referrals by keeping your name top-of-mind. Many personal services businesses, such as accountants and real estate agents, send birthday and holiday cards to their customers. Other businesses, such as hair salons, offer discounts or a gift certificate to customers who provide a referral that brings in new customers.
Good advertising is consistent in look and message. This means that you should develop a simple logo that and use it on all printed material to identify your company. Printed material includes items such business cards, letterhead, brochures, flyers, gift certificates. Your logo should also appear on your website.
Leverage your business cards
Print attractive and informative business cards that include your logo and hand them out everywhere, consistently! If appropriate for your business, you use your card as a discount certificate or other incentive. Another option is to have some cards printed on a magnetic backing so that it can be put on your customer's refrigerator.
Print up some gift certificates. These let your customers introduce you to new customers. Since you get paid up front for the product or service, these are cash-flow friendly.
Brochures can sell customers on your business
Brochures allow you to provide enticing details about your product or service. Simple three-fold brochure paper (stock) may be purchased from mail order suppliers such as Paper Direct. This type of stock comes in attractive cuts and colors. Template software can be obtained that permits you to use your computer to generate classy looking brochures at minimal cost. Plus, many suppliers, such as Paper Direct, provide instantly downloaded templates.
When designing your brochure focus on making it simple, yet eye-catching. Make your headline stand out. Use graphics. Give your customer as much quality information as you can pack into this identity piece. Keep it up to date and personalize it when possible (by writing in the margins or underlining specifics that might interest a particular prospective customer).
If you have a slightly bigger budget, go for a slick four-color piece. You'll need a printer who can do four color separations, so if you're in a small town market with few hi-tech services, you may want to call a national firm that specializes in doing short runs. Firms such as FedEx Office do high-quality, relatively low-cost work for small businesses. They also have a wealth of samples to get your creative ideas flowing.
Flyers are the thrifty entrepreneur's dream
You can create them very inexpensively on your computer, or your local print shop can do them for you. You can use as much color as you like, with either a color printer or old-fashioned colored paper stock. Pack them full of information and post them on every bulletin board you can find that'll allow you space. Easy to distribute in bulk, these handy attention-getters can also be used as bag stuffers or inserts to put in with billings or to include when mailing payments to your suppliers. In fact, don't mail anything out of your business without including some little sales piece. Take advantage of piggybacking on that postage stamp. Placing stacks of flyers in building lobbies and tucking them under windshield wipers are done frequently, but you must be willing to alienate some people if you use these methods of distribution.
Door hangers remain very effective
Door hangers are widely used by fast food and home delivery and service businesses. If you choose this medium, don't scrimp on the stock. Make it heavy so it won't blow off door knobs and litter the neighborhood. Add a coupon or some other incentive to the hanger—in fact, many businesses use the door hanger itself as a coupon. Paper Direct and FedEx Office both have templates available and can handle the printing. Door hangers are a good way to focus in on a specific target market that is defined by their geographic locale.
Telephone numbers can be effective advertising
Surprising as it seems in this internet and smart phone-driven economy, an old local advertising standard continues to be important. A 2011 survey, commissioned by the Local Search Association (formerly the Yellow Pages Association) revealed that 78 percent of the respondents consulted print yellow page directories during the past year. When Internet "yellow pages," were included in the mix, 84 percent reported consulting a yellow page directory. This means that, despite the buzz about Facebook and Twitter, as well as the long-standing need for a compelling website, advertising in telephone directories remains critically important.
However, directory advertising is definitely not cheap. Publishers of these directories have stringent guidelines that make it hard for you to distinguish your ad from your competitors' without spending a lot of money. If you go with this kind of ad, check out whether households in your area receive directories published by more than one company. The cost of advertising varies, as does the market served. Try to pick the one that targets your potential customers the best at the lowest cost.
Get all their prices and pick their reps' brains for information and advice. (But don't confuse a sales pitch for advice.) Be very careful making your listing category choice. Do you want to position yourself as "pizza" or "restaurant" or "carry-out"? Even if you have to stretch to afford it, go for the bold-type listing if you can afford only a single line listing. If you can manage it, a display ad will probably pay big dividends if you keep it running year after year. Use strong black borders if possible and get the most size for the money without sacrificing placement. Don't be afraid to use lots of copy and use pictures and color (red is the usual alternative) if the budget can handle it.
Try to give your business a solid, dependable, reliable feel in your ad. If appropriate, say that you're insured or mention that you've been in business a long time. List every service you can think of as well as your hours and put some stress on your location so people can relate to it. The publisher's rep will give you guidance and examples of what you can do, but try to get a little edge of originality if at all possible.
Toll-Free numbers increase calls to businesses
Toll-free numbers allow a customer to reach you without having to pay any phone charges. Originally, toll-free calls were all "800" numbers. Now, it is a number that begins with any of these three-digit codes: 800, 888, 877, 866 or 855. The cost of your own toll-free may be less than you may think because over 800 "Responsible Organizations" ("RespOrgs") have been authorized by the Federal Communications Commission to issue toll-free numbers. Because RespOrgs run the gamut from big box stores like Home Deport to all the major wireless companies, knowing exactly what you need (how many calls per day, how many calls per month, and how many minutes per call) and undertaking some serious comparison shopping is absolutely essential. For example, one package may offer 500 minutes for $18/month with each extra minute costing 20 cents, while another may cost only $10/month but include only 200 minutes, with each extra costing five cents.
Explore all print media options
Small display and classified ads in local newspapers or magazines can be a good way to reach your buyers. Remember that the lowly classifieds are perused by a huge number of people, especially on weekends. (Auto dealers and real estate agents fill these pages up for a reason.) If you slip a classified ad into the right category and keep it running consistently, you'll probably get a response strong enough to at least pay the cost of the ad.
The same rules apply to small display ads as to classifieds. Make it easy for your prospective buyers to learn what you have to offer. Use a border to set your ad apart if you can. Run the ad in the appropriate publication: do your homework, read those media kits. Make it very easy for your buyer to respond to your offer by giving a clear phone number, address and location details if space permits.
Get media kits from all your local publications (and any regional or national publications you may want to use as a model). Take a look at what they have to offer and at what price. The media kit will give you the demographic and geographic reach of the publication as well as rate information.
Create your own newsletter
Depending upon the nature of your business, creating your own newsletter can be an effective way to reach customers. Your newsletter can be a blend of advertising and informational text that reminders your customers of your logo and identity and keeps you in touch with with them. You can save postage costs, buy leveraging an email customer list and by having the newsletter available on your website. Just be sure to keep your image consistent, wherever it is seen in print, and have it seen as frequently as you possibly can.
Signs and displays convey your identity
Signage is a key component of establishing and perpetuating your identity. Billboards, blimps, search lights, and skywriting are exotic and expensive; you'd be better served by concentrating on more down-to-earth signs. Matchbooks or boxes with a logo and vital information were always the thrifty solution, but nowadays smoking is on the wane. So try something different such as boxes with little toothpicks instead of matches. This has been very successful in several markets, particularly with upscale restaurants. Key chains, pens and pencils, and calendars are premiums and ad specialties. If they are appropriate for your kind of business, they're worth their weight in ad dollars. People use them. They don't usually end up in drawers or waste baskets.
Bumper stickers, balloons, buttons, decals, and even T-shirts are examples of ad specialty signage that works. Paper or plastic bags and packaging make economical billboards too. Print your name, logo, and message on anything you can, on all sides. Don't miss an opportunity to get your word out. Mailing labels are a perfect medium. Everyone who handles your mail will see your ad at no cost to you.
Also consider "branding" your vehicles. Cars and trucks are great traveling billboards. You can readily find a magnetic sign supplier who can fashion a flexible rubberized sign to attach to your company truck or your personal car. When not in use for company business, simply remove the sign. Employee uniforms are another form of sign. Your logo and identity must carry through all possible aspects of your business. T-shirts are great signs that even your customers can wear.
Interior and exterior signs should be lighted to take advantage of every opportunity to be seen. Neon is becoming popular again, and creative things are being done in this medium.
Reader boards, those signs using individual letters so you can change the message at will, are very useful if well-positioned, lighted, and maintained. Zoning ordinances often limit the use of reader boards. These signs can be portable, on wheels, fixed to the ground in what is called "monument" style or, most often, high up on a pole. Changing the message often and avoiding misspellings will enhance their effect on your business.
Warning
When you create posters and banners, be aware that using all capital letters sometimes hampers readability and be sure to check scrupulously for spelling and grammatical errors.
Point-of-purchase displays trigger sales
The importance of POP displays cannot be overemphasized. Impulse buying accounts for a huge amount of product sales. Service businesses can also use some POP techniques, especially when going to add-ons to a regular service such as "wax my car as long as you're going to keep it to change the oil" type of last minute decisions. But it's in the product realm that POP is king.
Often it's manufacturers who pay the cost of POP advertising. Providing a retailer with an attractive display is money well-spent by any manufacturer if it entices a retailer to feature the product and the consumer to purchase it on impulse.
POP can take the form of danglers, signs, posters, banners, custom display racks, special lighting, or video monitors with promotional loops playing all day long. Bounceback and register tape coupons (printed on the back of the cash register receipt) are good to give at a POP location to stimulate customer's return to your business in the future. POP even has its own trade magazine, Shopper Marketing, and there are numerous website providing POP information, such as the In-Store Marketing Institute. If you are a retailer or a maker of consumer goods, you'll want to study the opportunities POP offers.
Catalog and telemarketing efforts can drive sales
Direct mail and catalogs remain popular. despite the rise in online shopping. Whether you use direct mail promotions or develop your own catalog, the demographics of your mailing list (database) is the key to success. Firms like L.L. Bean, Land's End, and Eddie Bauer are masters of database marketing. If you hope to get started in this arena, our advice is to start very small and narrow your niche to a needlepoint.
There are other hazards of direct mail, beyond getting the right list and creating a sharp, concise, attractive print piece. You have to maintain a flawless 800-number service with customer-centered operators who are your first line of contact with your customers. Then you must make sure your delivery services are prompt, your warehouse well-stocked, your order pickers mistake-free, and your merchandise return policies correct. On top of that, you must have truly superlative inventory management. Initially, you may want to consider using a fulfillment house. These companies can take the calls, handle the customer credit process, and even ship the product if you wish. The fee is stiff but might just be worth it until you build a base.
Telemarketing has pros and cons
Sometimes nothing beats a good old-fashioned phone call for making the connection. Telemarketing comes in various guises. Look at telephone contact as a way of giving out information or keeping in touch, and avoid thinking of it as a way to close a sale. It gives you a chance for one-on-one contact but carries a risk of being intrusive. For a small business, it might be best to start calling people you've been referred to by current clients or networking contacts. Calling on existing customers to thank them for their business and inform them of new products or ideas you may have is a good way to keep in touch with a pre-qualified client base.
Be aware that many people have opted out of receiving telemarketing calls on the National Do Not Call list maintained by the Federal Trade Commission. Don't make the mistake of calling people on the list. Fees are charged to telemarketers for access to the list.
No matter what form of electronic marketing you use, you should always be tracking the results and refining your efforts to get the best return on your investment, as you would with any marketing initiative.
Trade shows and tie-ins offer specialized advertising opportunities
Trade shows are essential to some types of wholesale and manufacturing businesses, as well as businesses that provide goods and services directly to other businesses. Display design, booth location and pre- as well as post-show mailings are carried to high degrees of sophistication (and expense). A small business person thinking of using this form of advertising would do well to contact the trade or professional association for his or her industry and also to pick up a copy of How to Participate Profitably in Trade Shows, by Robert Konikow, published by Dartnell.
Tie-ins with another business, co-op ad reimbursements from suppliers whose products you sell, and frequent buyer clubs are all becoming more prevalent in the current advertising environment. One of the emerging trends these days is for businesses to accept or even solicit the coupons of their competitors. Hardee's will almost always accept coupons from Burger King, Arby's and other competitive fast food chains. Accepting competitor coupons or meeting their discount offers is, when you think about it, an excellent way to retain customers without having to mount an expensive ad campaign to counter those of your competitors. Let them spend the money for the four-color free-standing inserts or the big display ad in the Sunday paper.
Keep higher-cost advertising alternatives in mind
Direct mail marketing via mailbox inserts and free-standing inserts can be very effective at reaching customers. However, this method can also be expensive. If you think that inserts could successfully reach your market, call one of the big distributors and learn how much it would cost you to try this kind of program. The industry leaders are Valassis Retail Marketing Systems (Red Plum) and Val-Pak. If you're just starting out, you may want to wait a bit before venturing into this zip code math contest, but keep it in mind as an opportunity for the future.
If you get big enough to contemplate advertising in major newspapers or magazines or on radio or television, form your own in-house ad agency and save the usual 15 percent commission. This is as easy to do as printing up some letterhead with a name like XYZ Advertising Agency. Have a separate checking account if you're going to do a lot of this. This is standard procedure for medium-sized businesses who handle their own ad buys.
Of course, if you can afford it, you can hire a professional ad agency and learn the ropes before plunging in on your own. Sometimes the money they save you in good media buys may make up for their commission. Look in your Yellow Pages and interview a few firms. The ad business is a very people-centered vocation, so find someone with the kind of personality you'll be able to work with. They can also design and place infomercials if your product or service lends itself to this type of advertising. And don't forget the home shopping networks.
What are the factors that determine consumer behaviour?
Consumer psychology is a specialty area that studies how our thoughts, beliefs, feelings, and perceptions influence how people buy and relate to goods and services. One formal definition of the field describes it as "the study of individuals, groups, or organizations and the processes they use to select, secure, use, and dispose of products, services, experiences, or ideas to satisfy needs and the impacts that these processes have on the consumer and society."
Professionals in this field look at things like the decision-making process, social persuasion, and motivation to help understand why shoppers buy some things but not others. In this overview of the profession, learn more about what consumer psychologists do and where they work.
The Science of Consumer Behavior
According to the Society for Consumer Psychology, Division 23 of the American Psychological Association, consumer psychology "employs theoretical psychological approaches to understanding consumers."
Sign Up
This field is often considered a sub-specialty of industrial-organizational psychology and is also known as the psychology of consumer behavior or the psychology of marketing.
Consumer psychologists study a variety of topics including:
How consumers choose businesses, products, and services
The thought processes and emotions behind consumer decisions
How environmental variables such as friends, family, media, and culture influence buying decisions
What motivates people to choose one product over another
How personal factors and individual differences affect people's buying choices
What marketers can do to effectively reach out to their target customers
What Consumer Psychologists Do
So what exactly does a typical consumer psychologist do? These professionals play a critical role not only in helping businesses understand what their customers want and need but also in helping sellers promote and market their products and services to buyers.
Consumer Psychologists Help Businesses Understand Their Customers: Because businesses need to understand their consumers in order to develop products and marketing campaigns that appeal to their target audience, consumer psychologists often spend a great deal of time learning more about what makes shoppers tick. This often involves first figuring out the target audience for a particular product including the gender, age, and socioeconomic status of the typical shopper.
Next, the consumer psychologist might begin researching the types of products and marketing messages that appeal to these types of buyers.
Consumer Psychologists Help Develop Marketing Messages: Other consumer psychologists might focus on social marketing, or how ideas and messages spread among groups. Researchers might be interested in getting out information about a product or an important public health message. Learning how beliefs and attitudes spread among groups can help organizations learn how to better get their message out and encourage word-of-mouth marketing.
Consumer Psychologists Conduct Research on Consumer Attitudes and Behaviors: Consumer psychologists often conduct research to learn more about buyer behavior. Common research methods used by these professionals include experiments, phone surveys, focus groups, direct observations, and questionnaires.
Chances are good that you have participated in at least one market research survey in your life. These are often conducted by phone, but may also be done online or through direct mail. In a survey, consumers are often asked to describe their past shopping behavior, factors that influenced their decision-making, and their future buying plans.
Researchers also typically gather details about each respondent's sex, age, race, educational history, and current financial situation. This type of information can be very useful since it allows researchers to look for patterns and learn more about who buys certain products.
For example, using a survey might allow researchers to discover that women between the ages of 30 and 45 who have a household income between $50,000 to $100,000 are most likely to buy a particular product or service. By knowing this, they can then begin designing marketing campaigns aimed at this target audience.
Education and Training Requirements
So what kind of training do you need if you want to be a consumer psychologist? Most entry-level jobs in consumer psychology require at least a bachelor's degree in psychology. Jobs at this level typically involve planning, conducting, and interpreting the results of market research campaigns.
Those interested in more advanced positions or in teaching at the university level will need a master's or doctorate degree in an area related to consumer psychology. Such degree options include general psychology, industrial-organizational psychology, marketing, and consumer studies.
If you are interested in becoming a consumer psychologist, focus on taking courses that will build your understanding of human behavior, marketing, social psychology, personality, and culture.
In addition to learning more about the factors that influence how people think and behave, having a solid background in advertising and marketing can also be very helpful. Finally, it is essential to be well-versed in experimental methods. Coursework in experimental design and statistics is essential.
Career Options
The career path you ultimately choose will depend a great deal upon your interests and educational background. For example, if you have an interest in conducting theoretical research and teaching, consider earning a doctorate degree so that you can teach courses and perform original research at a university. If you prefer to work in an area like market research, advertising, or sales, a bachelor's degree might be sufficient.
Other job options include acting as a consultant for private businesses or working for government agencies. In such jobs, consumer psychologists might be asked to perform a wide range of duties including development marketing campaigns, researching buyer trends, designing social media advertising, or analyzing statistics.
A Word From Verywell​
Understanding what makes people buy the things they do is much more than a guessing game. Businesses now employ consumer psychologists to scientifically evaluate their customer's decisions and choices. The next time you look at an advertisement or take a consumer survey, consider the role that consumer psychologists may have played in developing those messages and questionnaires.
What is consumer buyer behaviour? Why is it important?
The importance of consumer behaviour in marketing management is also known as the significance of consumer behaviour. It includes various points such as:
To design production policies,
Know the effect of price on buying,
Exploit the market opportunities,
Design marketing mix,
Implement STP strategies,
Helps in understanding diversified preference,
Understanding of various roles played by consumer,
Results in consumer satisfaction.
1. To design production policies-
This is the first importance of consumer behaviour and it means that all the production policies have designed taking into consideration the consumer preference so that product can be successful in the market.
In every business, the main motive is to enhance the production and as well as sales of the company and to do all these, any company or business has to win the trust of its customers and studying about their tastes, likings, and preferences.
2. Know the effect of price on buying-
This is the second consumer behaviour importance and it means that consumer behavior can help in understanding the effect of price on buying. Whenever the price is moderate on cheap more and more customer will buy the product.
After the time of production, there comes a time in which the company has to decide what the price of our product will be because it helps to divide the categories of the customer and also helps to attain more sales.
3. Exploit the market opportunities-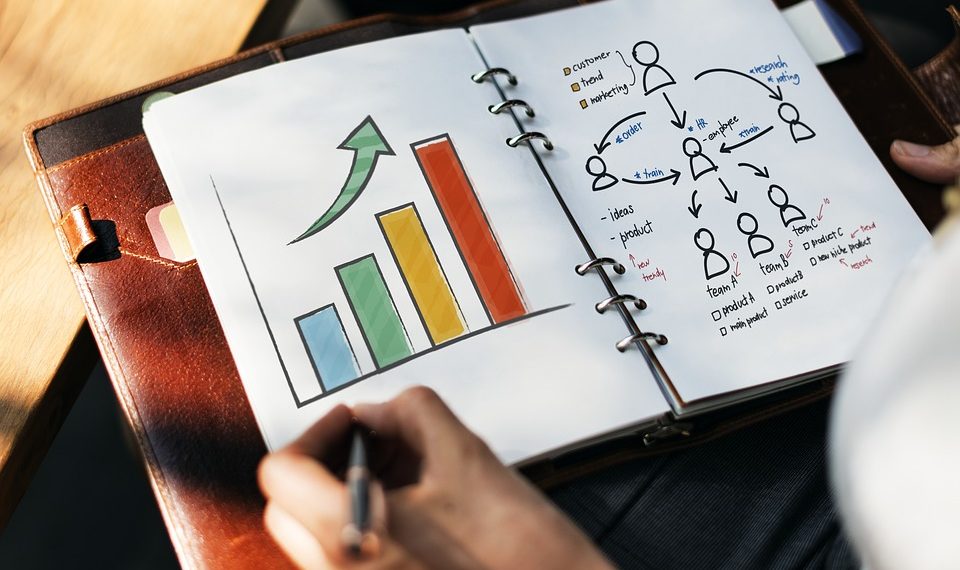 This is the third importance or significance of consumer behaviour and it means that the change in consumer preference can be a good opportunity for the mark to bring something which cannot as a revaluation in the market. For Example– When palm pops introduced in the market, it was successful due to the stylish and sleek design.
4. Design marketing mix-
This is the fourth importance of consumer behaviour and it means that consumer behavior is very much vital in designing and approaching marketing mix to be chosen (product, price, place, and promotion).
The product should be valuable, the price should be moderate, place distribution should be intensive and an appropriate. Promotion mechanism should be there.
5. Implement STP Strategies-
This is the fifth importance of consumer behaviour and it means that the segmentation, targeting, and positioning strategies are implemented by understanding the behaviour of consumers towards the various brands.
The products are targeted grouping the customers having common taste and preference and finally positioned in the market. Thus, building a positive image of the product of a company related to the competitors and as well as help to beat them also.
6. Helps in understanding diversified preferences-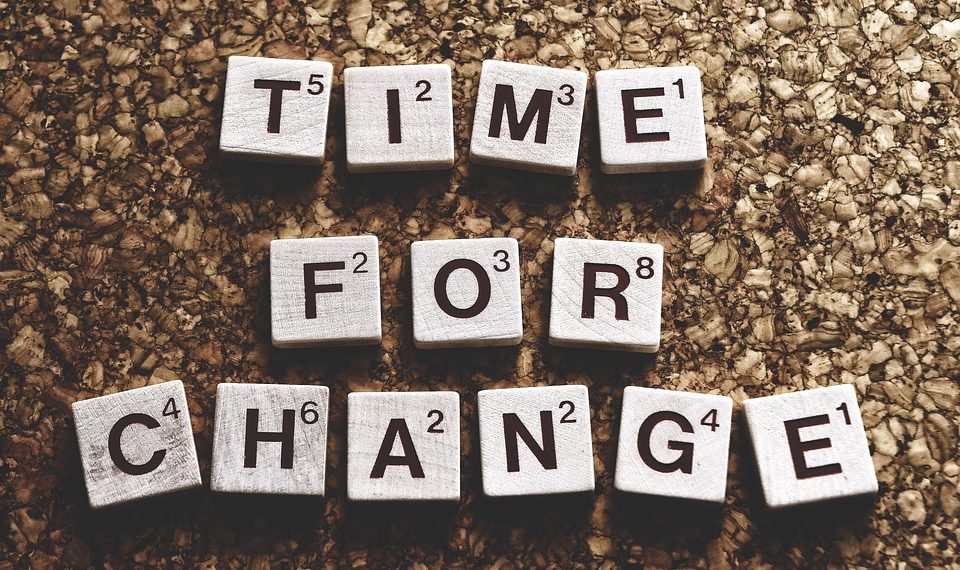 Image Source: Pixabay.com
This is the sixth importance of consumer behaviour and it means that the consumer preferences are diversified in nature and their keep on changing over a particular period of time. Nowadays consumers are more value conscious and they want to extract the maximum benefits from a particular product of a brand.
7. Understanding of various roles played by consumers-
This is the seventh importance and it means that there are various roles played by the consumers in the consumer decision-making process. These roles are initiators, influencers, decider, users, buyers, and gatekeeper. The steps of the consumer decision-making process can be described are as follows:-
Need Recognition,
Information Search,
Evaluation of Alternatives,
Purchase Decisions,
8. Results in customers satisfaction-
This is the eighth importance of consumer behaviour and it means when the designed product is matching the expectations of the customer than they result in customer satisfaction. In case the product is exceeding the expectations of the customer then its result in customer delight.
In an organization, there are various departments like purchase, personnel, finance, production, marketing and all departments have a motive to satisfy the customer needs and wants.
The factors influencing consumer behaviour with examples are also known as factors affecting consumer behaviour with suitable examples. It includes 4 major factors such as-
Cultural Factors Affecting Consumer Behaviour,
Social Factors Affecting Consumer Behaviour,
Personal Factors Affecting Consumer Behaviour,
Psychological Factors Affecting Consumer Behaviour.
1.Cultural Factors-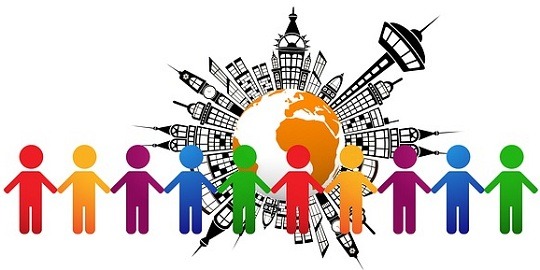 Image Source: Keydifferences.com
This is the first factors influencing consumer behaviour and it includes various points such as:
(i) Culture-
Culture is the first factor and it means that these are the shared set of beliefs which an individual acquires from ancestors and it is reflected in their believes customs, and consumption pattern. For example- Mcdonalds Beef Burgers were banned in India due to restrictions in Indian culture to consume such kind of foods.
(ii) Sub-Culture-
Sub-culture is an element of culture which distinguishes one culture with having various forms. For example– In Hindus, the culture of Bengalis's, Marvadi's, Brahman's, and Gujrati's will be different and it will affect their food, dressing sense, and so on.
(iii) Social Class-
Social Class reflects the satisfaction (division) of the society into the upper class, middle class, and lower class. For Example– Rolex watches are brought by upper class so that they can have a distinction in the society.
2. Social Factors-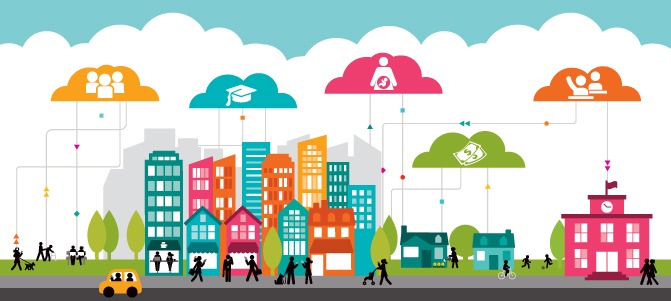 (i) Family-
The family has a great influence in buying decisions because it helps to persuade the consumer towards a particular product. Thus, the family is always the potential buyers of any product or the company. For Example– A decision to buy a car can be influenced by father (decider), brother (influencer), and the user himself.
(ii) Reference Groups-
These are the groups formal or informal who have a direct bearing on consumers purchase decisions. For Example– Religious groups, friends, relatives, peers, and subordinates, etc.
(iii) Opinion Leaders-
These are the peoples who have profound knowledge and experience related to the functioning of a particular product. Consumers seek advice from the opinion leaders when they buy a particular product.
In simple words, the opinion leader is also a major factor in determining the activities and functions of a particular product.
3. Personal Factors-
The age and life cycle stage will affect the consumption pattern because the products and services of a particular company will be divided according to their age, gender, and other personal factors. For Example.– Youth will be interested in fashionable, trendy products while mature people will be favoring during products.
Similarly, the consumers that come in the category of senior citizens will go for retirement benefits and plans.
(ii) Occupation-
It is the demographic variable which companies target because the occupation has positive correlation with income and income helps to target the purchasing power of a particular consumer. In the factors of consumer behavior, the occupation is a major distributor of a product according to their income and salary.
(iii) Economic Circumstances-
Economic circumstances reflect the purchasing power of the customers. For Example– A companies selling SUV's will focus on the purchasing power of the consumer so that it can target the audience opportunity.
(iv) Life Style and Personality-
Lifestyle and personality reflect the zone of interaction of the individual with the environment and also reflects the performance level of individuals. For Example– Personality conscious consumers buy peter England shirts, Zara shirts, and so on.
4. Psychological Factors-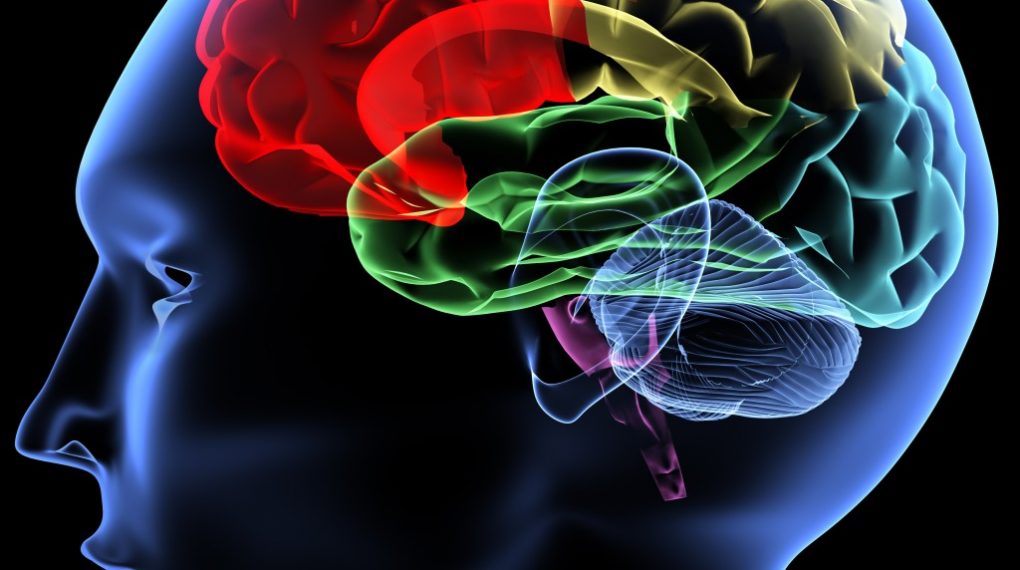 Image Source: speareducation.com
(i) Perceptions-
It is the process by which consumers interpret their sensory impressions to give meaning to the environment. For Example– If Neutrogena brand comes up with new product consumer perception will be good as it is one of the best cosmetic brands in all.
(ii) Learning-
It is the relatively permanent change in behavior acquired through experience. For Example– If a person has good experience say apple is quality i phone than he has learned that this is no substitute for apple brand in terms of quality.
(iii) Motivation-
Motivation is a driving force which induces the customer to buy the product. This factor helps to drive the sales of a particular product because it persuades and motivates the individuals for taking action against and favor of the product.
For Example– A mobile phone with value-added features, good brand image, the lower price will motivate the consumer to buy the phones.
What can consumer behaviour do to the Fmcg Product Life Cycle ?
The product life cycle, or PLC, refers to the journey a product or brand goes through from its creation to its extinction. It begins the moment a product launches, and ends when that product is finally taken off the shelves for good.
The reason it's beneficial to know about the product life cycle is because depending on which stage of it your business is currently in, you'll want to take a different approach with your marketing. You also want to do all you can to keep yourself in the earlier stages and avoid your company's decline.
Hoping it's a festival of festivals, firms rush to stock shelves early
This year, the festive burst has been consistent since August, which is even leading to shelf space crunch in some trade channels, Companies generally load the inventory pipeline with festival season promotions, products and packs around August 15, after which there is a lull, and then this escalates around mid-September till December.
All major Brands across categories, such as food cosmetics and clothing, have rolled out campaigns to leverage the setting in of positive consumer sentiment, while many have increased inventory at retailers and are booking premium spaces. Executives at other brands said they are introducing new products in expectation of higher demand.
Wholesaler-Distributors Guide To Ecommerce. Through these tough times when traditional...
Read More