How some fmcg business began, amazing unusual forgotten facts
Quirky Historic milestones in the FMCG Business.
In late 19th-Century Britain a variety of foods became accessible to the average person, who would previously have lived on bread and potatoes – consumption beyond mere subsistence. This improvement in food variety did not extend durable items to the mass of people, however. The proliferating shops and department stores of that period served only a restricted population of urban middle-class people in Europe, but the display of tempting products in shops in daily public view was greatly extended – and display was a key element in the fostering of fashion and envy.
The story really began in the summer of 1888. Visitors to the Kolkata harbor noticed crates full of Sunlight soap bars, embossed with the words "Made in England by Lever Brothers". With it, began an era of marketing branded Fast Moving Consumer Goods (FMCG). And the rest as they say is History.
For the sake of brevity I've listed how it pans out thereafter in bullet points below:
1888 – Sunlight soap introduced in India.
1895 – Lifebuoy soap launched; Lever Brothers appoints agents in Mumbai, Chennai, Kolkata, and Karachi.
1902 – Pears soap introduced in India.
1903 – Brooke Bond Red Label tea launched.
1905 – Lux flakes introduced.
1913 -Vim scouring powder introduced.
1914 – Vinolia soap launched in India.
1918 – Vanaspati introduced by Dutch margarine manufacturers like Vanden Berghs, Jurgens, Verschure Creameries, and Hartogs.
1922 – Rinso soap powder introduced.
1924 – Gibbs dental preparations launched.
1925 – Lever Brothers gets full control of North West Soap Company.
1926 – Hartogs registers Dalda Trademark.
1930 – Unilever is formed on January 1 through merger of Lever Brothers and Margarine Unie. 1888, less than four years after William Hesketh Lever launched Sunlight Soap in England, his newly-founded company, Lever Brothers, started exporting the revolutionary laundry soap to India. By the time the company merged with the Netherlands-based Margarine Unie in 1930 to form Unilever, it had already carved a niche for itself in the Indian market. Coincidentally, Margarine Unie (there's much more about them but that's for another day) also had a strong presence in India, to which it exported Vanaspati (hydrogenated edible fat).
1931 – Hindustan Vanaspati Manufacturing Company registered on November 27; Sewri factory site bought.
1932 – Vanaspati manufacture starts at Sewri.
1933 – Incorporated on 17th October, under the name of a Lever Brothers (India) Pvt., Ltd. (LBIL) was the wholly owned subsidiary of Unilever, Ltd. London, UK. – 1933 Lever Brothers India Limited (LBIL) incorporated in India to manufacture Soaps.
1934 – Soap manufacture begins at Sewri factory in October; North West Soap Company's Garden Reach Factory, Kolkata rented and expanded to produce Lever brands.
1935 – On 11th May a subsidiary Co. was incorporated under the name United Traders Pvt. Ltd. for marketing the products of the Co. or imported from the parent Co.
1937- Mr. Prakash Tandon, one of the first Indian covenanted managers, joins HVM.
1939 – Garden Reach Factory purchased outright; concentration on building up Dalda Vanaspati as a brand.
1941 – Agencies in Mumbai, Chennai, Kolkata and Karachi taken over; company acquires own sales force.
1942 – Unilever takes firm decision to train Indians to take over junior and senior management positions instead of Europeans.
1943 – Personal Products manufacture begins in India at Garden Reach Factory.
1944 – Re organization of the three companies with common management but separate marketing operations.
1947 – Pond's Cold Cream launched.
1951 – Mr. Prakash Tandon becomes first Indian Director. Shamnagar, Tirchy, and Ghaziabad Vanaspati factories bought.
1955 – 65% of managers are Indians.
Wiggly Wigglers
Heather Gorringe, managing director at Wiggly Wigglers, says: "The Wiggly Wigglers name came about because originally we were using worms for compost for our business. I had a book on composting that said in the USA worms are called Red Wigglers, so I planned to call the company 'Wigglers'. However when I went to see a patenting expert, he told me that as Wiggler is a descriptive word it couldn't be patented, so Wiggly Wigglers it was. Everyone tells us how they never forget our business name and Growth Accelerator has been helping us to boost our brand to make it even more memorable."
Duke of Pork
Nick Ardern, owner of Duke of Pork, says: "We are hawkers of quality pork snacks – on the streets, at shows and at private events. The name was chosen because we felt it represented our ethos of quality and provenance/heritage, in using locally sourced ingredients. We also wanted to avoid sounding too serious and worthy – we're more into being cheeky and fun . fun is a vitally important part of our business – both on Twitter and in real life."
Canary Dwarf
Susie Hindley, project manger at Canary Dwarf, says: "Our name goes back to the days when the desktop publishing revolution started to take hold. My husband was a journalist watching the press moving out of Fleet Street and into Canary Wharf, and set up a consultancy to help weekly local newspapers manage the transition to new technology. That difference in scale led to the adoption of the 'Canary Dwarf' name as a humorous alternative to the Docklands media hub. The business now operates as a digital agency, building and marketing websites and offering training in modern media. Our customers nearly always comment on the name, and it has proven to be a great business move."
Feelingpeaky
Chris Peak, managing director of Feelingpeaky, says: "We're a design and marketing agency. When I set up the business I wanted a name that would intrigue people, act as a talking point and of course one that people remember. It actually derives from my surname Peak and nickname Peaky. We occasionally get someone looking to book an appointment with their doctor, which is amusing when we answer the phone with 'Good Morning, Feelingpeaky, how can I help.'"
Smoke & Croak
Liam Curley, a director at Smoke & Croak, says: "We provide website translation and multilingual digital marketing for SMEs. We felt that our competitors all had generic names that lacked personality and we wanted to create a brand that centred on a story rather than a product. We're three partners, one of whom I met while studying Spanish and business at Bangor University (Dragon emblem) and the other while studying at the University of Salamanca in Spain (iconic frog), so we became Smoke & Croak"
Yellobelly
Mary Graham, director at Yellobelly, says: "Yellobelly is a creative design and marketing agency set up in 2003 by Pete Hilton. A name that people remembered was paramount – but we also wanted a name that was fun, stood out from the crowd and was a little bit different. Pete went back to his roots and came up with Yellobelly (we spell it "creatively" dropping the "w"), meaning a person born and bred in Lincolnshire. The origin is disputed with suggestions ranging from newts to regimental yellow tunics worn in the 18th Century by the Lincolnshire Regiment – but what we do know is that Pete is a bonafide Yellobelly and it's a name that clients don't forget."
Goldipots
Abdul Kayani, founder and director of Goldipots, says: "Goldipots is a kids organic porridge pot company. The name was chosen by an inspirational accident. I was feeding my four-year-old niece porridge while simultaneously reading her the classic children's story of Goldilocks and the Three Bears. Hence, I put two and two together and came up with Goldipots."
WoofBox
Cakes with Faces
Amy Crabtree, founder of Cakes with Faces, says: "Cakes with Faces is a brand of cute and colourful t-shirts and accessories. I chose the name because cakes with faces are my favourite thing to draw. When we sell our t-shirts at comic cons, lots of people come over to the stall thinking we're selling cakes. The fun designs soon stop them being too disappointed."
Sensible Dave
David Rose, founder of Sensible Dave granola, says: " In terms of the branding we wanted to put the emphasis on fun to reflect our passion for good food and good times. The response so far has been phenomenal – everyone loves the name because it's so quirky. We wanted our brand to taste good, look great and have a personality."
 How the world embraced consumerism and Fascinating Business Facts That Will Blow Your Mind
Ben & Jerry's is owned by
Unilever
.
Wal-Mart averages a profit of $1.8 million every hour.
 "Yahoo" is an acronym for "Yet Another Hierarchical Officious Oracle."
 Starbucks' round tables were created specifically so customers would feel less alone.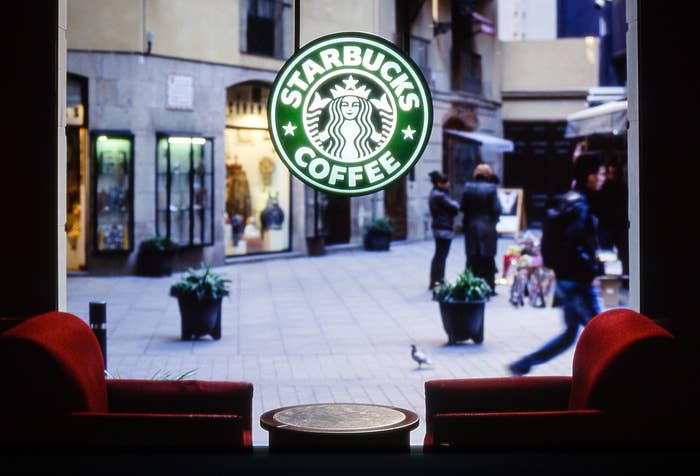 Dasani water is just purified tap water; it doesn't come from a natural spring.
 One in 10 Europeans are conceived in an Ikea bed.
Marvel Comics once owned the rights to the word "zombie."
 The red and white Coca-Cola logo is recognized by 94% of the world's population.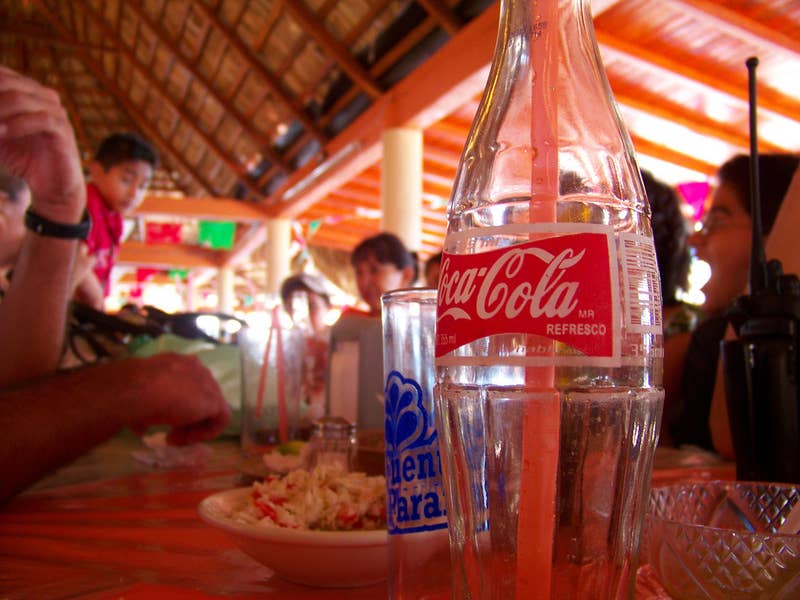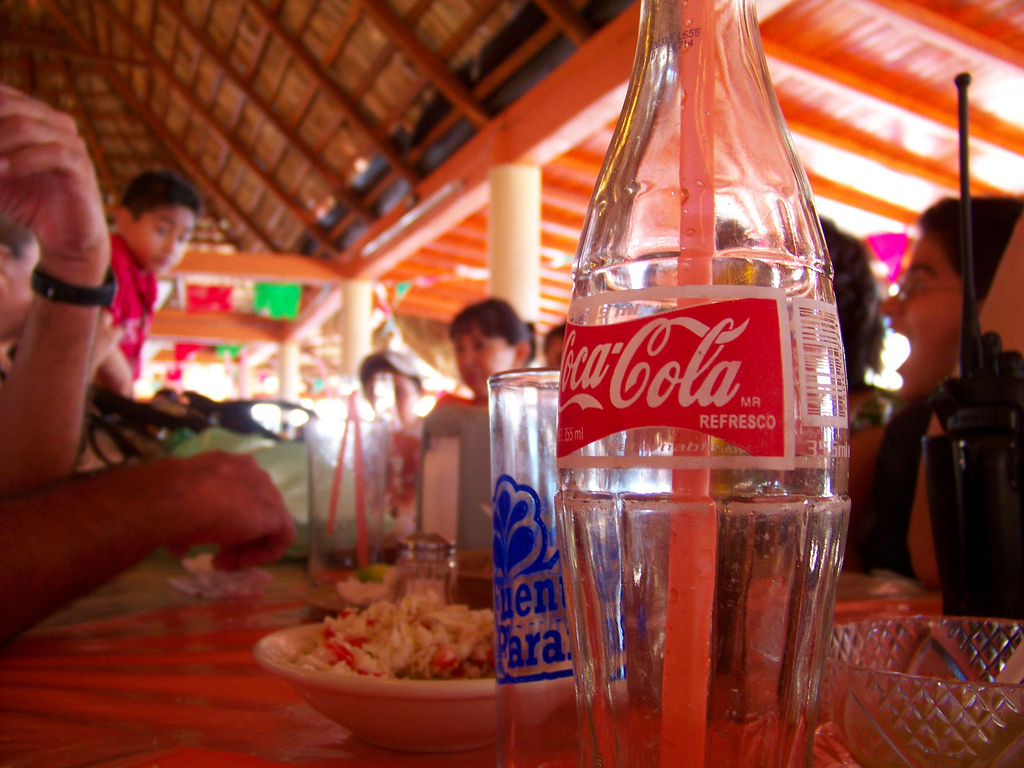 Taco Bell has proved to be a huge flop in Mexico, as Mexicans were confused by the Americanization of their traditional cuisine.
 Cereal is the second-largest advertiser on television today, behind automobiles.
 Google was originally called BackRub.
 U.S. corporations are reportedly hiding $1.6 trillion in profits offshore.
 Amazon.com employees spend two days every two years working at the customer service desk — even the CEO — in order to help all workers understand the customer service process.
 Speaking of Amazon, it also owns Zappos, ShopBop, Goodreads, and Audible.com
Everything you say to Siri is sent to Apple, analyzed, and stored.
 Samsung accounts for 20% of Korea's gross domestic product.
 Burt's Bees is owned by Clorox.
The most productive day of the workweek is Tuesday.
 Warner Music owns the copyrights to "Happy Birthday," so it's technically owed royalties every time you sing it to someone on their big day.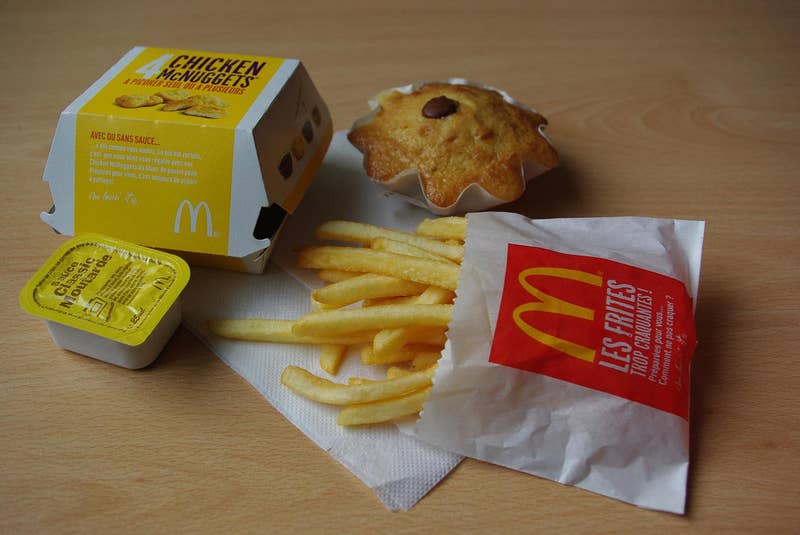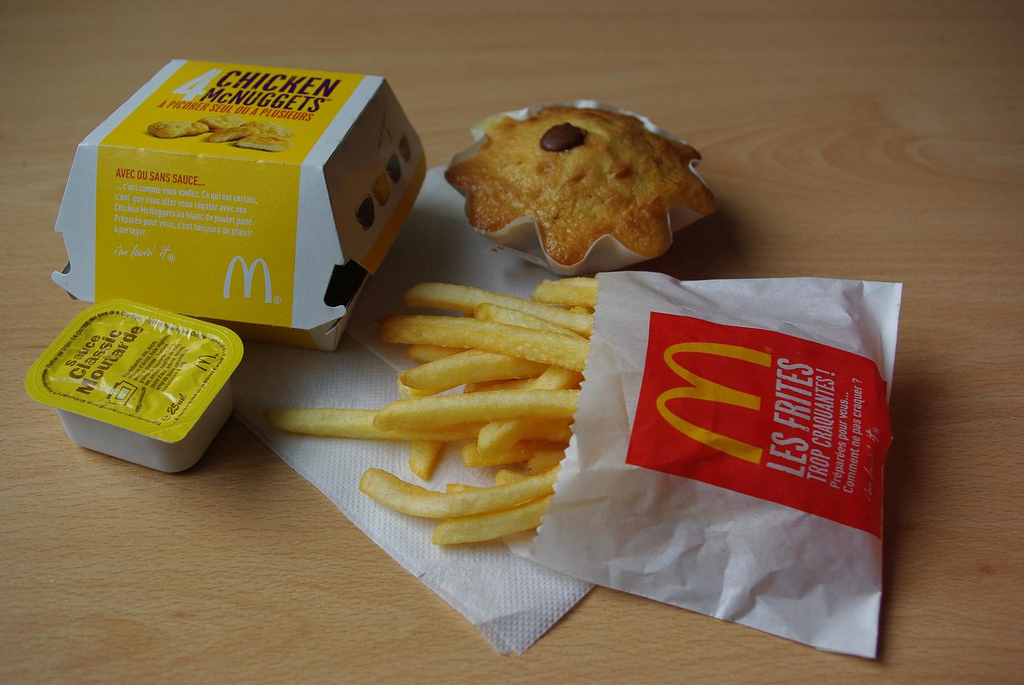 More people in the world have mobile phones than toilets.
 Starbucks spends more on health care insurance for its employees ($300 million) than on coffee beans.
 If you have $10 in your pocket and no debts, you are wealthier than 25% of Americans.
 Facebook is primarily blue because Mark Zuckerberg suffers from red-green color blindness.
 Seventy percent of small businesses are owned and operated by a single person.
 Each week nearly one-third of the U.S. population visits a Walmart.
Victoria's Secret is the most followed retailer on Instagram.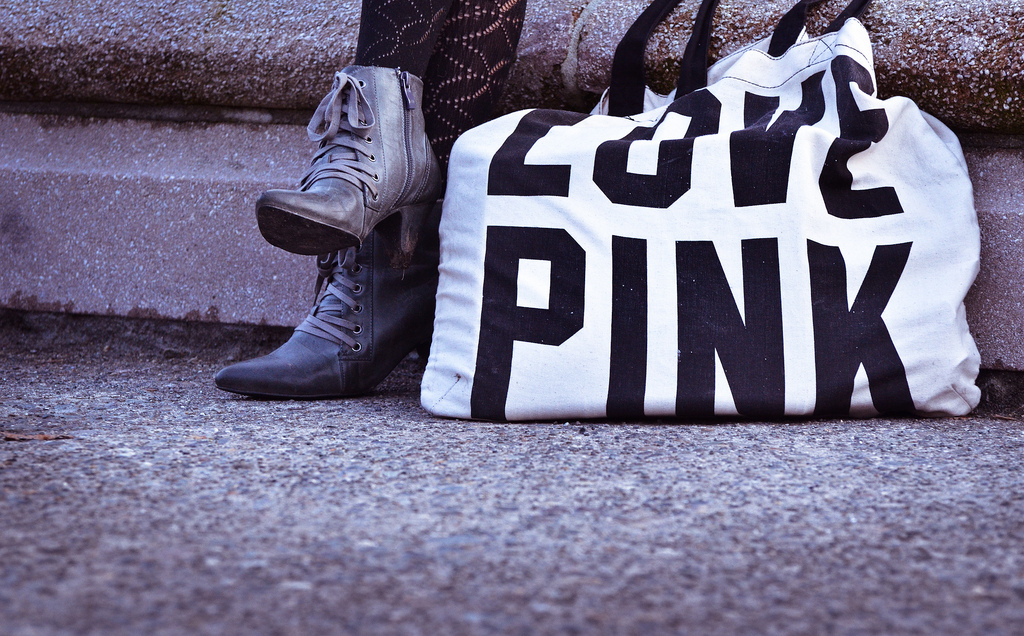 The Rubik's cube is the best-selling product of all time. The iPhone is second.
 Steve Jobs is credited as an executive producer on Toy Story.
 One in eight American workers have been employed by McDonald's.
 In 2000, Coca-Cola launched a stealth campaign against water called "Just say no to H2O."
 The Volkswagen group owns Bentley, Bugatti, Lamborghini, Audi, Ducati, and Porsche.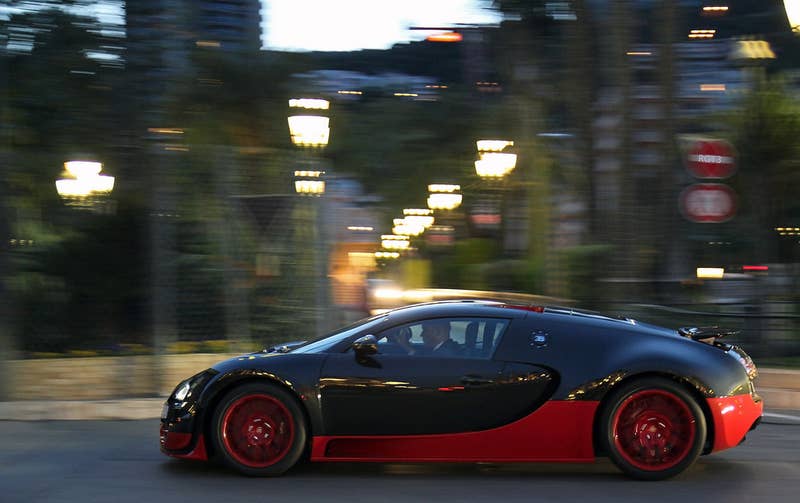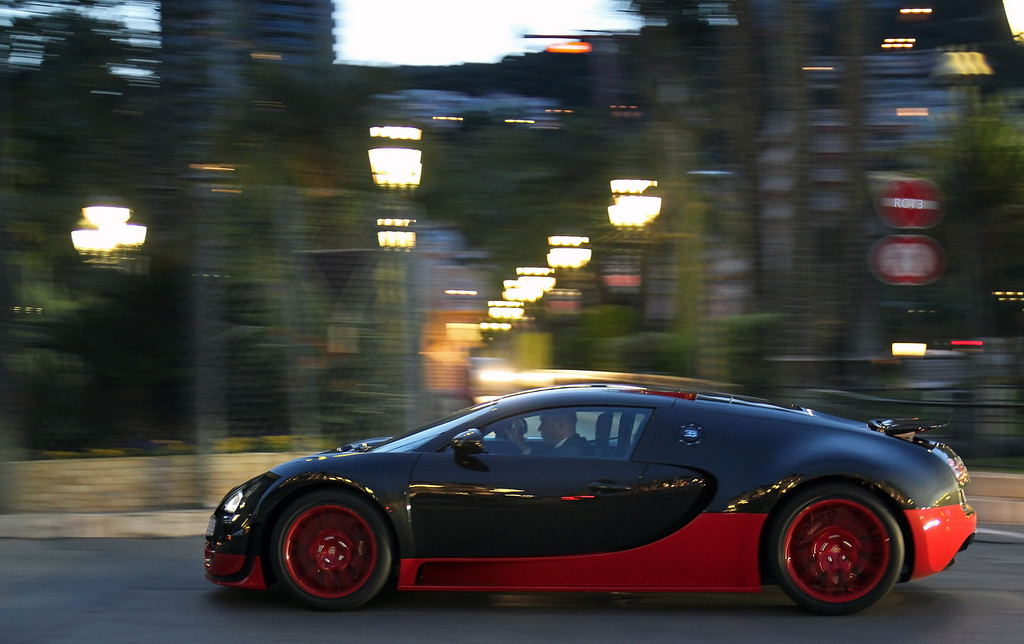 Twitter CEO Dick Costolo used to work as an improv comedian, including a stint at the legendary Second City in Chicago.
 YouTube broadcasts about one-third of the U.S.'s multimedia entertainment.
 The world's 100 richest people earned enough money in 2012 to end global poverty four times over.
The average smartphone user checks Facebook 14 times a day.
More than 80 million "mouse ears" have been sold at Walt Disney World to date.
Gambling generates more revenue than movies, spectator sports, theme parks, cruise ships, and recorded music combined.
 You can purchase large sheets of uncut U.S. currency through the mail.
Tom's of Maine is owned by Colgate-Palmolive.
The "Mayfair" filter in Instagram generates the most likes.
A customer in a wheelchair successfully sued Chipotle in 2010, claiming its tall ordering counter denied him from seeing the "Chipotle experience."
The notion of human beings as consumers.
The notion of human beings as consumers first took shape before World War One, but became commonplace in America in the 1920s. Consumption is now frequently seen as our principal role in the world.
People, of course, have always "consumed" the necessities of life – food, shelter, clothing – and have always had to work to get them or have others work for them, but there was little economic motive for increased consumption among the mass of people before the 20th Century.
Quite the reverse: frugality and thrift were more appropriate to situations where survival rations were not guaranteed. Attempts to promote new fashions, harness the "propulsive power of envy," and boost sales multiplied in Britain in the late 18th Century. Here began the "slow unleashing of the acquisitive instincts," write historians Neil McKendrick, John Brewer, and J H Plumb in their influential book on the commercialization of 18th-Century England, when the pursuit of opulence and display first extended beyond the very rich.
But, while poorer people might have acquired a very few useful household items – a skillet, perhaps, or an iron pot – the sumptuous clothing, furniture, and pottery of the era were still confined to a very small population.
Amazing Unusual  Jaw-Dropping Brand Facts in FMCG
Reliance Jio has become India's most dominant telecom player. It enjoys immense popularity among households and there is at least one person in the family with a Jio connection. Ever wondered about the meaning behind Jio? The word Jio is a mirror image of the word Oil!
 The curved arrow from A to Z is there for a reason. Well, it's to tell everyone that Amazon sells A-to-Z products, i.e., items from almost every product category.
 The Facebook color scheme is set to blue because Mark Zuckerberg suffers from red-green color blindness.
Also Read: Facebook Turns $1 Trillion: Unveiling a Bag of Unknown Facts About Facebook
Candy Crush is one of the most downloaded games today. People obsess over unlocking the next level in Candy Crush. Did you know that Candy Crush brings in more than $633,000 in revenue every day? One's obsession becomes someone else's income.
Google was initially called BackRub. The research project Sergey Brin and Larry Page undertook at Stanford University was termed BackRub but in 1997, they renamed their search engine to Google because it was a play on the mathematical expression for the number 1 followed by 100 zeros.
 Pepsi got its name from pepsin, the digestive enzyme. The name Pepsi was chosen because Caleb Bradham, the inventor of the famous drink, believed that his drink was a 'healthy' cola that helped with digestion.
 The retina scan technology of your Apple product is not made by Apple but manufactured by Samsung.
 To make a perfect pint of Guinness, pour it at an inclination of 45 degrees for 119.5 seconds precisely.
 The sports brand Nike was named after the Greek goddesses of victory.
The famous mobile behemoth Nokia started its journey as a wood mill in the Nokia city of Finland. The brand then entered into the rubber products segment. These Interesting Facts About Nokia Will Surprise You!
The actor who played the role of 'Marlboro man' in the advertisements for Marlboro cigarettes died due to lung cancer, something predictable.
 The siren logo of STARBUCKS is used to indulge people in the seductive character of the coffee.
The key ingredient behind the popular ABSOLUT VODKA is two pounds of winter wheat. Winter wheat is used because of its high starch content. Also, the plant is very sturdy and does not require the use of pesticides and fertilizers. ABSOLUT VODKA does not contain any genetically modified ingredients.
The Guinness book of world Records has declared Tupperware as one of the greatest inventions of the 20th century.
The McDonald's outlet near Buckingham place is owned by the Queen of England, so bow before eating your burger there!
 Napoleon's wife hired a person named LOUIS VUITTON to make box covers and pack her luggage.
 Google hired a camel called 'Raffia' to create a street view of the Liwa desert in the UAE.
Be careful when you converse with Siri since Apple analyses each statement before processing it.
 300 hours of videos are uploaded to YouTube every minute. No wonder you never run out of new content to watch on YouTube.
 CARLSBERG beer used the Swastika symbol in its logo till 1940 to demonstrate ancient culture and heritage.
 The Twitter bird has a name, and this blue birdie is called Lary. Know some uncommon facts of the Twitter creator, Jack Dorsey.
Microsoft Corporation acquired SKYPE for the US $8 million in 2011.
The CIA reads 5 million tweets daily.
 The original name of Amazon was 'Cadabara' but was changed soon due to pronunciation issues.
Coca-Cola has around 3500 beverages and 500 products under its catalog.
 eBay has 25 million sellers and 157 million registered buyers. The number keeps increasing every second. Click here to know more of eBay's interesting & unknown facts.
 Five IBM employees have won the Nobel prize for their excellent performance in the field of technology to date.
 BEN & JERRY, famous for its ice-creams, originally planned to be a bagels company.
The original name of the famous toy BARBIE is Barbara Millicent Roberts.
McDonald's feeds more than 68 million people every day. This figure outnumbers the United Kingdom's population.
'Mercedes' is named after Mercedes Jellinek, the daughter of businessman Emil Jellinek who bought Daimler vehicles (the parent company of Mercedes).
 The name Adobe came from the river Adobe Creek that ran behind the house of Adobe Systems Inc's co-founder John Warnock.
 Burj Khalifa is the tallest building in the world and has been constructed by Samsung.
Starbucks has added an average of two stores daily since 1987.
Levi Strauss was an aristocrat. He didn't wear his brand of denim pants because they were meant for the labor class.
 In 1999 Netflix started offering subscription-based DVD service. Even now around 2.7 Million people subscribe to Netflix's DVD service. Know more about Netflix's interesting facts here.
LinkedIn has an overall of 675 million users from all over the world, while 310 million of them are monthly active users. 38.6% of the LinkedIn traffic comes from the countries like the US with 38.6% and India with 16.8%. These Facts and Statistics will help you optimize LinkedIn better.
Why d0 99.9% of the FMCG innovations crash and burn?
A narrow category view and thinking of short-term loss and gains.
Competition not consumers drive innovations.
The "I know it all" syndrome with no innovation.
World Wide Festive Trends Decoded What Indian festive consumers seek...
Read More